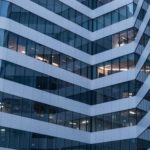 Finding ways to reduce the cost of your utility bills can help your business lower its overhead and achieve a more advantageous position in the competitive marketplace. Working with a Houston commercial HVAC company can provide you with the best possible options for ensuring comfortable temperatures and adequate lighting inside your office spaces and buildings. Motion sensor systems are an innovative way to lower the cost of lighting and climate control throughout your facilities. Here are some of the most important benefits of motion sensor implementations for your commercial buildings.
Reduced Energy Consumption
Depending on your staff members to turn off lights and adjust thermostats when they leave an area of your facility can be costly. Equipping these systems with motion sensors that can detect when people are present can take the guesswork out of your energy conservation strategy and can ensure that your buildings operate as efficiently as possible. This can also reduce the amount you pay each month in utilities for your office spaces, warehouses and other commercial facilities.
On-Demand Lighting
Making sure light is available when it is needed is another primary advantage of motion sensor systems. Traditional light switches can be accidentally turned off by other staff members to leave some of your employees in the dark. By linking your lights to motion sensors, you can reduce the risk of accidents caused by lack of light in key areas of your facility. This can save you time and money over the life of your new Houston commercial lighting system.
A Variety of Choices to Suit Most Budgets
Motion sensor systems are available in a range of configurations, including acoustic, passive infrared, doppler and ultrasonic or a combination of one or more of these technologies. By working with a knowledgeable Houston commercial HVAC maintenance firm, you can be sure that the system you choose will provide you with a solid return on your financial investment. This can allow you to proceed with confidence when upgrading your facilities with motion sensor technologies.
At M.I.R. Enterprises, we specialize in providing Houston healthcare facilities services that meet the tough standards required in these demanding environments. Our skilled and knowledgeable technicians can help you implement advanced motion sensor systems that can offer real benefits for your business and your budget. We are a family-owned business with over 20 years of experience in maintaining commercial facilities and buildings. Call us today at 281-469-2140 to schedule a free building audit or to discuss our lineup of Houston commercial lighting services and maintenance plans. We look forward to the opportunity to serve you.