Electrical – Maintenance & New Installation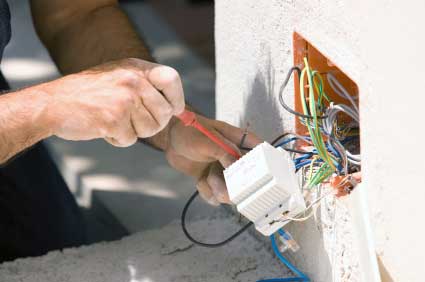 We specialize in providing you with the electrical service you need to remain productive and be competitive. This includes troubleshooting and repairing your machinery breakdowns in a timely manner. We will take care of your maintenance and electrical wiring services. In general, electrical maintenance is the upkeep and preservation of equipment and systems. These systems supply electricity to an industrial or commercial building.
Preventive maintenance is also generally part of a building's upkeep. This plan ordinarily includes the scheduled inspection of large systems and equipment. The purpose of these periodic assessments is to fix small problems before they escalate into large ones. As a result, we can provide you with a schedule and routine performance to guarantee the steady, uninterrupted flow of electricity to your commercial building.
We provide:
Plugs
Switches
Ballasts
Bulb Replacement
Troubleshooting Electrical
Electrical Repair
Retrofitting Electrical
New Installation
Whether your facility needs electric repair or new installation, our team has the expertise you need. Contact our team in Houston, TX to learn more or request service for your facility.