Commercial and Parking Lot Lighting Maintenance & Repair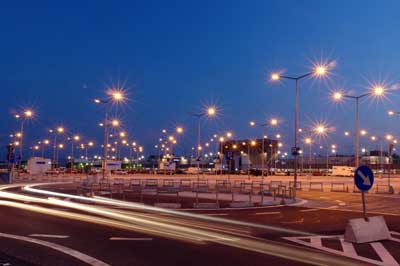 Discover the Best in Houston Commercial Lighting at M.I.R. Enterprises
The right exterior lighting solutions can provide added security and can present your business in the most positive light for your customers. Interior lighting can be critical for employee productivity and safety in the workplace. At M.I.R. Enterprises, we specialize in maintaining it right for your business and in providing you with the best Houston commercial lighting solutions for all your lighting needs. We are a family-owned and operated business with more than two decades in the commercial building maintenance industry. Our commitment to quality services ensures that your company receives the help it needs to stand out in the Houston marketplace.
Serving the Entire Houston Area
M.I.R. Enterprises offers elite commercial lighting services for the greater Houston metropolitan area. We serve a wide range of businesses, including the following:
Hospitals and health care facilities
Auto dealers
Sports fields and arenas
Parking lots and parking garages
Warehouses
Office buildings
Schools and churches
Retail outlets and commercial buildings
At M.I.R. Enterprises, we can provide full-scale lighting installation services to reduce your corporate energy expenditures and to help your facilities function more efficiently. Our maintenance staff can provide you with ballast and bulb replacement to ensure that your current lighting systems perform to your expectations and provide the visibility needed for your customers and staff members.
Specialized Services for Health Care and Education
Hospitals, clinics and educational facilities require specialized lighting to protect the safety of their patients and patrons. M.I.R. Enterprises can provide expert Houston healthcare facilities services that ensure brilliant exterior and interior lighting for patients and their families. This can provide added visibility for medical personnel during the performance of their daily tasks. For campuses and libraries, we can install the right solutions to ensure safety indoors and out. Our skilled technicians will work with you to determine the most cost-effective lighting arrangements to suit your facility's need for indoor and outdoor visibility.
Targeted Services for Houston Businesses
Along with our expert lighting solutions, M.I.R. Enterprises also offers a full lineup of Houston commercial HVAC services designed to ensure that these important systems function at optimal efficiency throughout hot Texas summers and chilly winters. We deliver the best selection of building maintenance services to ensure that your business presents an attractive appearance for your customers and that it performs at optimal energy efficiency to lower your overhead costs.
At M.I.R. Enterprises, we specialize in providing your business with the best Houston commercial lighting services at the most affordable prices to help you control costs and increase energy efficiency for your facilities. There is no need to be left in the dark when M.I.R. Enterprises is at the helm, directing your facility's maintenance.
Ballast Replacement
Bulb Replacement
New Installation
We work with you to create innovative solutions for all your HVAC maintenance and lighting needs. Contact us by phone or stop by our Cypress, Texas, offices to discuss your commercial maintenance requirements with one of our friendly and courteous staff members and start Maintaining It Right today.