Commercial Painting | Interior & Exterior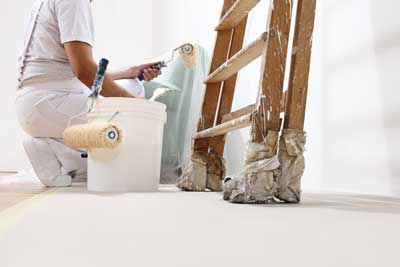 Houston commercial painting for your building doesn't have to be a hassle.  A fresh coat of paint in an active work environment supports the important work going on in these places. In other words, clean, comfortable work areas mean increased productivity, better morale and positive impressions from visitors. Furthermore, a well-maintained façade is likely to create a lasting impression that reinforces the qualifications of your organization.
M.I.R. Enterprises is fully equipped and capable of handling your Houston commercial painting needs, whether inside or out. We can spray, roll, or brush the areas specified by you in the color of your choice. Additionally, our team is also proficient in dealing with removal, repair and or replacement of wallpaper. Our commercial painting services include:
Paint : Spray – Roll – Brush
Minor Sheetrock Repair
Wallpaper Repair, Removal, Replacement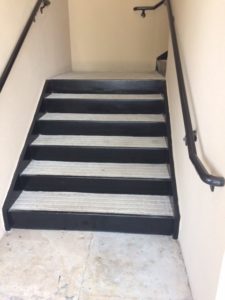 Do your stairwells need a fresh coat of paint? What about your treads? At M.I.R. Enterprises, we can help with any of your interior or exterior paint needs.
Our staff works diligently to ensure all our client's needs are considered and the project is completed in a professional and timely manner. While there are many commercial painting contractors to choose from, our significant emphasis on employee safety programs and extensive product knowledge, Furthermore, our superior customer service sets us apart from the other painting contractors. As a result, leads us to long-lasting relationships with our clients.
Contact us or give us a call at (281) 469-2140 to learn how we can help paint your interior and/or exterior building today.