Parking Lot Maintenance | Striping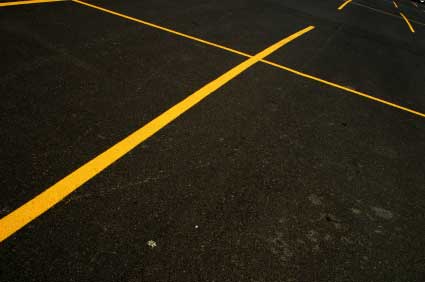 Unsightly gaps and cracks in a parking lot can be a lawsuit waiting to happen. Aside from the wear and tear on the tires of the cars using a facility's parking lot, those uneven spots and potholes can be the cause of unneeded stress and pain to the owner of said facility.
M.I.R. Enterprises has staff trained and ready to correct any and all trouble spots in your facility's parking lot or parking structure. Concrete maintenance is a must for all operating facilities. However, it's not always holes and cracks that can be the problem, sometimes its unspecified parking spots. M.I.R. Enterprises can also take care of parking lot striping, so that each parking space is defined, outlined and noticed.
Parking Lot Striping
Curb Painting