Commercial Locksmith and Re-Keying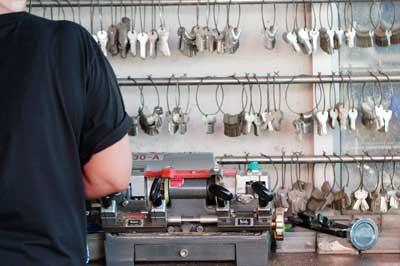 Everyone gets locked out at some point, and with M.I.R. Enterprises at your services, there will be no need to call a locksmith. That is because we also offer locksmith and re-keying services for your facility. Not only can we can get you into a door that you are locked out of, but we can also re-key a lock that you would like to change completely.
Re-key after an employee termination
After an employee's job has been terminated, it is important to make sure that your building and its contents are kept safe and secure. M.I.R. Enterprises is fully capable of changing any and every lock in your facility that has been compromised due to a change of staff or employee termination.
Benefits of having a Locksmith:
Increased Sense of Security
Cost-Effective
Quick And Easy
By rekeying a lock, businesses save money and also avoid the hassles of having to look for new hardware that matches the appearance of their business door. The process of rekeying a lock is quick and easy for an experienced locksmith and is a highly efficient way to ensure a property is well protected.
Keep the doors to your business looking safe, welcoming, and functional at all times by calling M.I.R. Enterprises today. We're here to serve you!
Questions? Contact us.