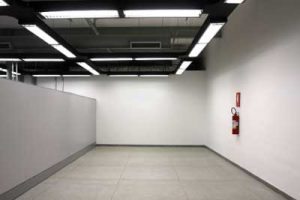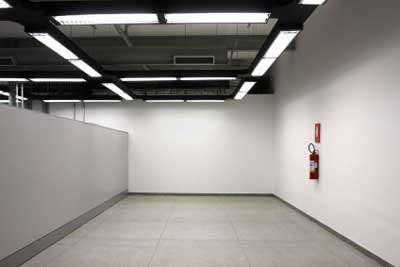 Heating, ventilation and air conditioning systems do more than just heat and cool buildings. They also modulate humidity and keep indoor air fresh, important elements in the Houston area. In commercial establishments, proper building ventilation is key to employee and client comfort and health. The Environmental Protection Agency ranks ventilation as the most important element in maintaining good indoor air quality. Houston commercial HVAC and maintenance companies design, install, operate and maintain complex commercial ventilation systems.
Importance of Ventilation
Ventilation involves supplying and removing air from a building. Stale air can harbor pollutants that cause illnesses varying from mild respiratory irritation to serious infections such as Legionnaire's disease. Inadequate ventilation is the cause of more than half of all indoor air quality problems in commercial establishments.
In buildings with poor air quality and inadequate ventilation, occupants may experience headaches, respiratory illness, nausea, fatigue and poor concentration. Clearly, these complaints translate to more sick days and reduced efficiency. Often, these ailments are due to improperly maintained and operated Houston commercial HVAC systems. A properly designed and maintained ventilation system reduces levels of indoor pollutants, prevents growth of bacteria and fungi in the system and refreshes the air.
Elements of Ventilation Systems
A ventilation system performs several functions:
Dilutes pollutants
Exchanges indoor and outdoor air
Mixes indoor air
Distributes air throughout a building
Maintains humidity and temperature
Components of a ventilation system include filters, air exchangers, fans, dampers, ductwork and dehumidification and humidification units. Air cleaners may be added to address specific needs. Keeping a system in excellent working order is key to maintaining good indoor air quality. Simply changing air filters improves ventilation, energy efficiency and equipment performance.
Independent ventilation systems may be required for special-use areas, including laboratories, clean rooms and operation theaters. MIR Enterprises provides an array of Houston healthcare facilities services, including custom ventilation systems, air quality products and HVAC design, installation and maintenance. In addition, our Houston commercial lighting services support custom lighting needs in special-use areas, hospitals and other commercial properties.
MIR Enterprises, a Houston Commercial Building Maintenance Company
MIR Enterprises has provided custom maintenance services for commercial properties, including health care facilities, office buildings and manufacturing plants, since 1994. Our Houston commercial HVAC services focus on proper design, installation and maintenance of systems to ensure that the air circulating in your building is clean and safe. We recommend ways to increase ventilation and purify the air. Our maintenance services keep components clean, including cooling towers, humidifiers and ducts.
Our staff includes licensed Class A commercial HVAC specialists as well as licensed electricians and plumbers. We are based in Cypress, Texas, and provide services to the greater Houston area, including Conroe, Friendswood and Sugar Land.
For more information about our ventilation services or to schedule an evaluation of the quality of the indoor air in your building, call (281) 469-2140 to speak to one of our licensed technicians.