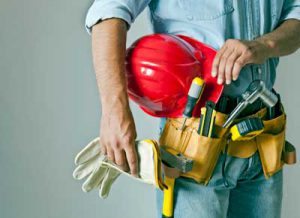 HVAC equipment is rugged, as it has to be. Heating and cooling are most necessary when temperatures are most extreme but keeping your business comfortable with the fluctuating temperatures outside is no easy task. Some industries like Houston healthcare facilities services are even more demanding. Like any piece of equipment, an HVAC system is prone to breaking down when you need it most. Fortunately, a preventive maintenance agreement is an affordable, worry-free way to protect your bottom line.
Fewer Issues
A preventive maintenance agreement is the easiest way to keep your HVAC equipment properly maintained. This annual service plan provides system tune-ups several times a year. Just like changing your car's oil, an HVAC tune-up minimizes the risk that something else will go wrong. That something else is usually far more expensive and disruptive to your day-to-day operations.
Long-Term Energy Savings
All HVAC systems grow less efficient over time. Fans and motors start to wear out, cooling coils accumulate a layer of dust, and thermostats might require calibration. Altogether, these issues can prematurely wear out your HVAC system, but they will also increase your utility bills. Regular maintenance can reduce your heating and cooling bills by 10 percent or more, which means your preventive maintenance agreement will pay for itself.
Comfortable Customers Are Good for Business
If you were shopping, would you rather spend time in a store that was cold and damp in the middle of winter or one that was nice and warm? Comfortable customers are more likely to make a purchase. The single best way to keep them comfortable is to make sure that your Houston commercial HVAC system is running flawlessly.
No More Allergies
Just as important to your bottom line is worker productivity, and healthy workers work harder. Every year, US businesses lose billions because employees are coping with respiratory allergies, but preventive HVAC maintenance helps your system reduce airborne allergen levels. Certain types of filters used in Houston healthcare facilities services can trap other types of harmful particulates such as mold, dander, and even airborne viruses.
Priority Service
Unfortunately, things can still go wrong. But when they do, a preventive maintenance agreement gives your business priority over other clients. That means your Houston healthcare facilities services will be performed more quickly and at a discount compared to businesses lacking a preventive agreement.
Interested in a preventive maintenance agreement, Houston commercial lighting services, or one of our other building maintenance plans? Give the maintenance professionals at M.I.R. Enterprises a call at 281-469-2140 today!