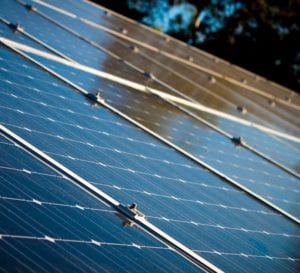 Solar cooling systems are a practical and energy-efficient choice for business and commercial facilities in our area. It may seem counterintuitive to use heat from the sun to cool your business. Advances in Houston commercial HVAC systems, however, allow the thermal energy collected by solar panels to provide some or all of the power needed to cool buildings and facilities in our area. Here are some important points to keep in mind when implementing solar cooling for your business.
Solar Power Can Cut Your Cooling Bills
Houston averages 204 days of sunshine every year. By installing solar panels, your business can take advantage of this natural resource to provide added support for your cooling system. This can reduce the cost of cooling your indoor spaces during the hot summer months in the state of Texas.
Two Basic Types of Solar Cooling
Solar cooling systems are available in two basic configurations:
Supplementary systems are the most commonly used form of solar cooling. These Houston commercial HVAC systems are specifically designed to draw power from photovoltaic panels installed outside your building to provide a portion of the power needed for operation. By taking advantage of this natural energy source, your company can limit the impact of increases in electricity rates on your utility bills while locking in this savings for many years into the future.
Solar air conditioning systems that feature super-heated refrigerant capabilities are a relatively new arrival in the HVAC industry and can be an ideal choice for large buildings. Companies that offer Houston healthcare facilities services can install the necessary solar thermal collectors on rooftops and other areas that receive plenty of sun. Because this heat increases the differential between the condenser coil and outside air, it can boost the efficiency of the heat exchange throughout the HVAC system. This can potentially reduce cooling costs by as much as 60 percent.
Upgrading to solar power for your commercial cooling systems can potentially save you a considerable sum of money over the life of your system. Proper maintenance is necessary to ensure that these advanced systems continue to perform as expected for many years to come.
M.I.R. Enterprises offers Houston commercial lighting services, building maintenance and HVAC check-ups for businesses throughout our area. We are committed to Maintaining It Right and providing your company with the expert help and professional service you need just when you need it most. Our services include plumbing, painting, remodeling, regular maintenance and Houston commercial HVAC maintenance to help your facility run smoothly during every season of the year. Call us today at 281-469-2140 to discuss your needs with us. We look forward to the opportunity to work with you.