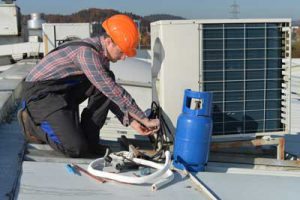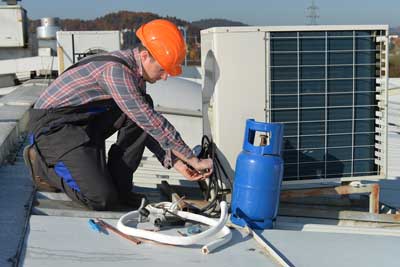 One of the most important movements in the building community is climate resilience. Integrating the principles of resilient construction will help buildings stand up to inclement weather and secure operations to serve the needs of your clients. Apartment complexes, public buildings and health care facilities can benefit most from resilient HVAC and electrical systems. Your Houston building maintenance company can provide you with practical suggestions for upgrading your facility to meet your climate resilience needs.
What Is Climate Resilience?
Simply put, climate resilience is a set of features that can be incorporated into modern buildings that allow greater sustainability. Climate resilience improves preparation for storms and power outages that could reduce comfort and security. HVAC systems and electric power are among the most critical systems for hospitals and apartment complexes. Upgraded plumbing fixtures may also be needed to ensure greater comfort for occupants. A Houston healthcare facilities services company can begin the process of upgrading or replacing your current systems.
Essentials of Climate Resilience
Most climate-resilient buildings share some common characteristics:
A robust water supply with pipes and fixtures that withstand severe storms and continue to function properly
On-site storage for water to provide necessary redundancy in a severe storm
Emergency generators with plenty of fuel on-site
Energy-efficient HVAC systems that can run on less power to provide comfortable indoor temperatures
Power outlets and charging stations to allow cell phone users to stay in touch
Robust access to internet services, especially in health care facilities and apartment complexes
Of these, access to power is perhaps the most critical and immediate need after a major weather event. Your HVAC system, however, is of vital importance in keeping patients comfortable and calm during and after the storm.
Preparing Your Houston Commercial HVAC System for Emergencies
One of the simplest and most practical ways to increase the efficiency of your Houston commercial HVAC equipment is to schedule regular maintenance. Preventive Houston building maintenance can lower energy costs and ensure that your cooling system works properly during an emergency. Well-maintained systems experience fewer breakdowns and keep things cool inside your facility during a serious weather event.
At M.I.R. Enterprises, we offer expert help in Houston building maintenance of all types in the Houston area. We can customize a maintenance plan perfect for your needs. Call us at 281-469-2140 to set up your own maintenance program and begin implementing climate resilience measures today.