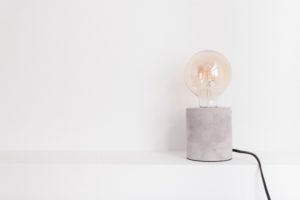 A Houston commercial lighting services company can help you stay current with the latest developments and trends for illuminating your business premises. Some of the latest advances in the lighting field are designed to provide a more comfortable environment for workers. Other lighting offers greater efficiency and green-friendly operations for your company. Your Houston building maintenance company is a great source of information about the latest developments in the lighting industry and the best choices for your business. Here are some of the latest trends in the commercial lighting marketplace.
Automated Lighting Solutions
More companies are embracing the internet of things to manage a wide range of functions within their buildings. Automated lighting is becoming a must-have feature for many businesses. Sensors located within your facilities are designed to detect movement or heat and to trigger lighting for areas within your buildings. In some cases, these sensors can also provide information about your Houston commercial HVAC requirements. This can aid with managing the cost of utilities in practical and efficient ways.
Energy Efficient Lighting
Adopting an overall green-friendly approach in your facility should include a comprehensive assessment of the current lighting systems. Older lighting fixtures may not offer the best energy efficiency and could be increasing heat inside your facilities. This could be increasing your Houston commercial HVAC costs to a significant degree. Upgrading to green-friendly lighting will not only reduce your utility bills but could also create a more comfortable environment overall.
Healthier Lights for Commercial Buildings
One of the most important advances in lighting is the increased focus on employee and occupant health in these facilities. Lighting that has the same qualities as natural daylight will help employees to maintain a healthier circadian rhythm. Circadian rhythm is responsible for the sleep-wake cycle in humans and most animals. Adjusting the color and hue of the light inside your facilities creates a healthy and productive environment for your team daily.
At M.I.R. Enterprises, we specialize in providing you with the latest Houston commercial lighting services and recommendations for your business. We will work with you to deliver the Houston commercial lighting maintenance solutions you need at prices your company can afford. Our team can help you decide on the best options for your facilities and buildings. Call us today at 281-469-2140 to discuss your commercial maintenance requirements with our technicians. We look forward to the opportunity to serve you.