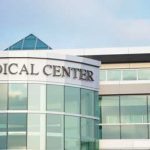 Regular HVAC maintenance is essential for hospitals and medical facilities to ensure the purest and healthiest indoor air. Working with a company that provides Houston commercial HVAC services can ensure that your system is maintained properly to provide the best indoor air quality for your patients. Here are some of the most important benefits of regular Houston building maintenance for your facilities and the patients you serve.
Keeping Things Comfortable Indoors
Hospital HVAC systems that are not maintained properly on a regular basis can break down, resulting in uncomfortable and sometimes dangerous conditions for patients within your facility. This can significantly impact their treatment plans and their health during their stay at your healthcare facility. Regular visits from a qualified maintenance company can help you to avoid these situations and the negative effects they can have on patient health.
Avoiding Disruptive Breakdowns
Investing in Houston commercial HVAC maintenance with a company that specializes in Houston healthcare facilities services can significantly reduce the risk of breakdowns. These services can also provide you with up-to-date and accurate information on the current condition of your HVAC system and the likely timeframe in which you will need to plan for replacement. This can allow you to provide the best care for your patients while managing your budget more effectively.
Preventing Infections and Complications
Poorly maintained Houston commercial HVAC systems can contribute to the spread of hospital-acquired infections. Heat and humidity can allow bacteria to multiply inside your air handling system, making it easier for these pathogens to reach patients and cause serious complications. Scheduling regular maintenance can combat these issues in several ways:
Ensuring that humidity levels are strictly controlled can reduce the ability of bacteria to grow and spread throughout your hospital or health care facility. This can reduce the chance of hospital-acquired infections in vulnerable patients.
Regular replacement of air filters can ensure the greatest efficiency in filtering out viruses, allergens and particulate matter. For patients suffering from respiratory issues or with weakened immune systems, this can be of critical importance to their health and recovery.
Consistent temperatures are essential for patient rooms, operating rooms and storage areas to maintain comfort and provide the most comfortable and appropriate environment for people and property.
Improving indoor air quality can ensure that patients, guests and staff members can breathe more easily inside your facility.
At M.I.R. Enterprises, we work with your hospital to provide the most practical and effective maintenance services for your needs. We are available 24 hours a day, seven days a week to ensure the best indoor air quality and the most comfortable environment for your patients. Call us today at 281-469-2140 to discuss your maintenance needs with us. We look forward to the opportunity to serve you.